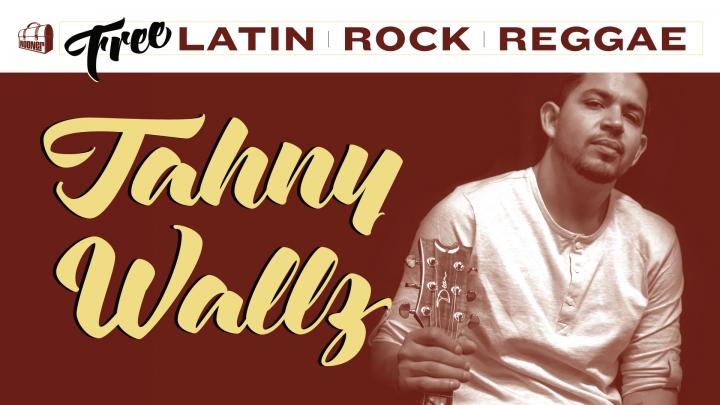 Date: March 18, 2020

Latin Rock Reggae
EVENT TIME
12 pm
EVENT LOCATION
The University Union Redwood Room
ADMISSION
Free!!!
DESCRIPTION
Jahny Wallz will be performing as part of UNIQUE Programs' Wednesday Nooner series. Wallz will be performing on Wednesday, March 18th. 2020. This FREE event takes place at 12 pm in the University Union's Redwood Room. There will also be free popcorn to anyone who attends.
Ivan Paredes, better known as Jahny Wallz is from Los Angeles, California. As a child, he grew up playing the guitar and drums with having influences by famous artists including, Bob Marley and Santana. Wallz is known to play various styles of music and instruments. He believes music is the universal language and he wants to take his art to the international stage. His mission is to make social change through the art of music. "Music changed my life and I felt I needed to spread the good vibes in return," said Wallz.
Jahny Wallz plays music within a fusion genre of Latin Rock-Reggae.
Nooners are always free and are hosted every Wednesday during the academic semester at 12pm, featuring local artists and entertainment, in the University Union. This event is an all-inclusive event that is open to anyone interested within Sacramento State University and the broader community.
LINKS
Official Website
Facebook
Instagram
Twitter
Facebook Event Invitation
Campus Calendar
SPONSORED BY
UNIQUE Programs
The University Union
Round Table Pizza at the Union
PARKING INFORMATION
A Sac State parking permit is required to be displayed while parked on campus. You may only parking student parking spaces. To purchase a $7 daily (or $4 two-hour) parking permit:
• Sign up for a PayByPhone account and download the app. When you arrive on campus, enter location number "5115" into the app to pay your parking fee.
• When you arrive on campus, pay with cash or credit at any permit machine located in all student parking lots/structures. View the campus map for permit machine locations.
Your parking permit is only valid in student parking spaces. The closest parking to the University Union is Parking Structure II. Please view driving to campus and campus map for directions. A printable campus map is also available.
SPECIAL ACCOMMODATIONS
Individuals needing reasonable accommodations must contact us within 5 business days of the event at UNIQUEPrograms@SacStateUNIQUE.com or (916) 278-3928.