Cancellations & Updates- COVID 19 Mitigation Efforts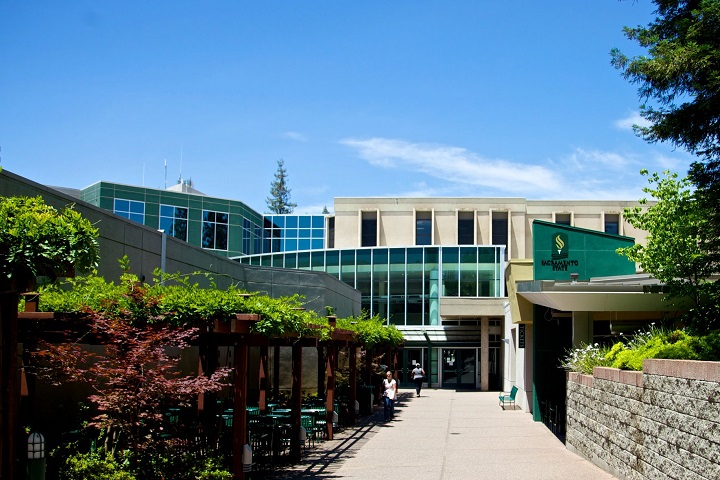 Please refer to the Sacramento State website for the most up to date information and FAQs. For questions, you can e-mail our University Union Info Desk at uuinfodesk@csus.edu or call (916) 278-6997 and we will respond as we get the opportunity.
Cleaning Practices
What we currently do and have always done:
We staff our building with dedicated custodial staff around the clock including overnight sanitization.
Non–custodial program staff also have use-based cleaning practices in place to target certain high-use surfaces.
We use a variety of high quality, effective, antibacterial and antimicrobial solutions tailored to specific surfaces and uses.
How are we stepping up:
Increased use of Citra-Cide Disinfectant Cleaner throughout the entire building. This is an EPA registered, neutral pH, hospital-grade disinfectant. Kills HIV-1, Hepatitis B virus, MRSA, MRSA-CA and E-coli, and numerous other microorganisms. Door handles, keyboards, ADA push buttons, elevator keys, tables, and chairs are being cleaned throughout the day. Prior, this kind of detail was completed at a minimum nightly but this is being amped up to quickly kill and disinfect surfaces and prevent the spread of germs.
Purell Food Service Surface Sanitizer is being used in the Food Court. Custodial staff cleans each table and chair as they are empty throughout the day. This sanitizer is formulated for food contact services, has rapid 30 second germ kill, and is EPA designed for the Environment. Kills Norovirus, E.coli, and Salmonella in 30 seconds.
Custodial staff are wearing nitrile gloves when cleaning each area. Custodial staff are changing gloves and washing hands when they are done cleaning a space.
Additional hand sanitizer stations have been purchased and are expected to arrive this month.
How can you help?
Stay home if you are sick, except to get medical care.
Wash hands often with soap for 20 seconds especially after blowing your nose, coughing or sneezing. Take advantage of soap and water in our restrooms.
Avoid touching your eyes, nose, and mouth with unwashed hands.
Take advantage of the various hand sanitizers available throughout the building in our dispensers.
Wear a mask when on campus.