Semester Reservation Requests for Spring 2020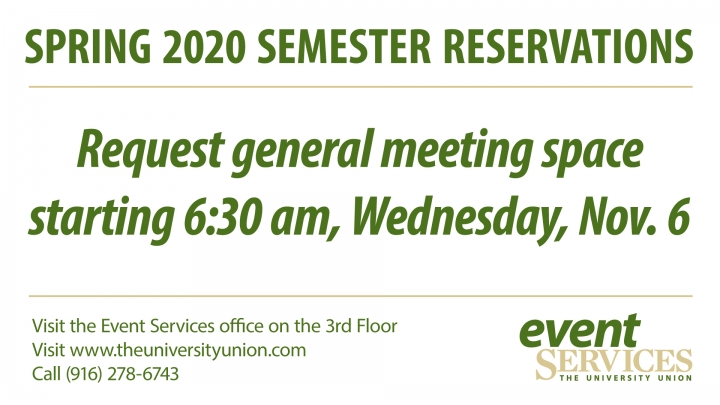 The University Union Event Services Office will begin accepting requests for Spring 2020 General Meetings on Wednesday, November 6, 2019 at 6:30 AM.
The Event Services office will have special office hours that day, open from 6:30 am to 4:30 pm. Requests can be made in person with the request form, by email (using a scanned request form) or online using OPUS. If you do not have an OPUS account, please create one by 4 pm the day before in order to use OPUS. It may also be helpful to review our Room Setup Styles and Room Capacities document as well.
For more information, please call (916) 278-6743.