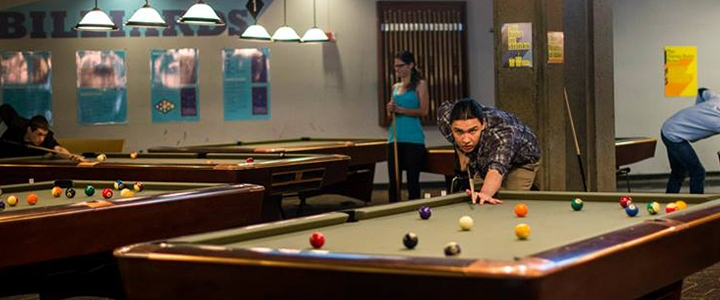 FREE to enter!!! Tournament winners will be awarded a $50 certificate to Amazon.com and will be included in the Games Room "Hall of Fame".
PLEASE NOTE DUE TO GAMES ROOM CLOSURE -Tournaments are held in the VALLEY SUITE (3RD FLOOR UNIVERSITY UNION) on Fridays throughout each semester for video games.
All tournaments are free and open to Sac State Students only. **ALL PARTICIPANTS MUST REGISTER PRIOR TO THE TOURNAMENT DATE** The deadline for all entries is at 11:59pm the Thursday prior to the tournament date.
The day of the tournament, check-in for all registered participants is from 12:30pm - 1:00pm. Tournaments will begin promptly at 1:15pm sharp. No Late Check-ins Accepted.
Upcoming Tournaments for Fall 2017
September 15, 2017 - Madden NFL 18
September 22, 2017 - Tekken 7
September 29, 2017 - NBA 2K18
October 13, 2017 - FIFA 18
October 27, 2017 - Super Smash Bros.
November 3, 2017 - Injustice 2
November 17, 2017 - FIFA 18 (winning choice!)
Please submit your registration using the form below:
If you are using a mobile device or having trouble viewing the form below please click here.
For more information please call (916) 278-5773 and or email uniongames@csus.edu