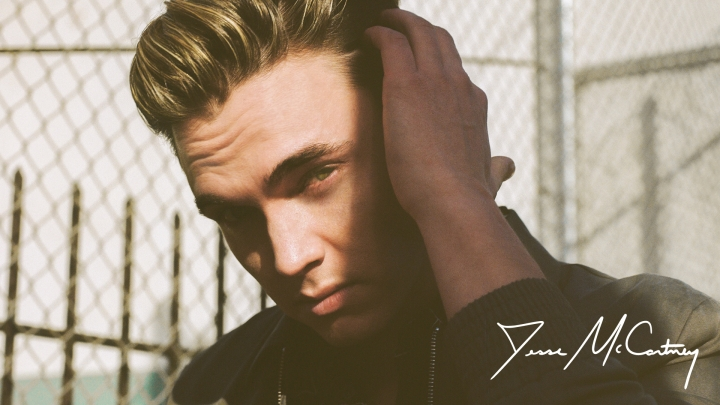 Date: November 8, 2018

Live in Concert
EVENT TIME
7:30 pm
EVENT LOCATION
The University Union Ballroom
ADMISSION
$15 Limited Early Bird - Sac State students with valid One Card (must show at the door)
$18 Sac State students- with valid One Card (must show at the door)
$20 General admission
$40 Meet & Greet (sold separately)- all Meet & Greet ticket holders MUST also purchase a concert admission ticket. Meet & Greet to be hosted: Thursday, November 8, 6 pm in the University Union Lobby Suite
Concert tickets will go on sale online (below) and at the ASI Student Shop, Sequoia Hall 311- 10 am, Monday, September 17.
DESCRIPTION
Jesse McCartney is widely known as a singer songwriter from New York City. During his rise to fame, he was also a producer and actor on television. He made several guest appearances on popular TV shows including Disney Channel's The Suite Life of Zack and Cody, CBS's CSI: Crime Scene Investigation, and Freeform's Young and Hungry. His debut album Beautiful Soul sold over 2.5 million albums and 8 million singles in 2004. Due to his success, he was nominated for Best New Artist in the 2005 American Music Awards. In 2008, his multi-platinum single Leavin was the #1 most played song at Top 40 Radio for six weeks. It sold over 2 million singles that year.
McCartney has been very successful making national headlining tours, while also performing alongside artists including Jordin Sparks (2008), New Kids On The Block (2009), and Backstreet Boys (2013). He also co-wrote the 2008 hit song Bleeding Love with One Republic's Ryan Tedder for Leona Lewis' debut album. Compared to his previous album, In Technicolor, Jesse's newest single Better With You is described as more sonically organic, acoustic-driven style of what his fans are used to. The song represents true love, expressing how someone can rely and understand their significant other.
"It feels fresh and contemporary to me," said McCartney. "Things are contentious. I think a song about finding a safe place with a partner is an uplifting message."
All ages permitted. No alcohol sold or permitted at venue. Open to the general public.
PERFORMER LINKS
Jesse McCartney Official Website, Twitter, Instagram, Facebook
The Color Wild Official Website
SPONSORED BY
UNIQUE Programs
The University Union
PARKING INFORMATION
A Sac State parking permit is required to be displayed while parked on campus. You may only parking student parking spaces. To purchase a $7 daily (or $3 two-hour) parking permit:
• Sign up for a PayByPhone account and download the app. When you arrive on campus, enter location number "5115" into the app to pay your parking fee.
• When you arrive on campus, pay with cash or credit at any permit machine located in all student parking lots/structures. View the campus map for permit machine locations.
Your parking permit is only valid in student parking spaces. The closest parking to the University Union is Parking Structure II. Please view driving to campus and campus map for directions. A printable campus map is also available.
ADDITIONAL LINKS
Facebook Event Invitation
Campus Calendar
SPECIAL ACCOMMODATIONS
Individuals needing reasonable accommodations must contact us within 5 business days of the event at UNIQUEPrograms@SacStateUNIQUE.com or (916) 278-3928.