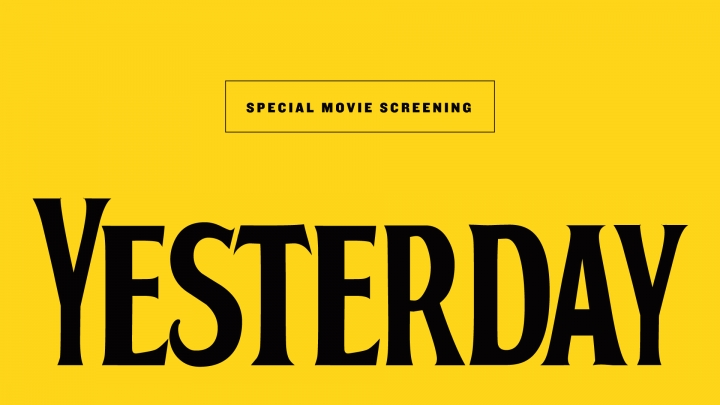 Date: September 19, 2019

Special Film Screening
EVENT TIME
7:30 pm
EVENT LOCATION
The University Union Ballroom
ADMISSION
Free!!!
DESCRIPTION
UNIQUE Programs is pleased to announce a special screening of the film, Yesterday, at 7:30pm in the Sacramento State University Union Ballroom on Thursday, September 19th. The event is free and open to the public. There will also be free popcorn to anyone who attends.
Yesterday is about a singer-songwriter, Jack Malik, who is struggling to make his dreams of becoming famous come true. He has ample support from his childhood best friend, Ellie, to make this dream come true However, upon a miraculous accident of a bus hitting Jack, he wakes up and discovers that The Beatles have yet to exist in this new "universe" he has entered. Jack, thus, snags his opportunity to finally be famous by performing all of The Beatles songs on his own, and claiming their music as his. Jack becomes the famous sensation he has always dreamed of, with this twist, and more.
This event is free admission, and open to the general public as well as the Sacramento State campus community.
LINKS
Official Website
Facebook
Instagram
Twitter
Facebook Event Invitation
Campus Calendar
SPONSORED BY
UNIQUE Programs
The University Union
PARKING INFORMATION
FREE on the top floor of Parking Structure III. Please view driving to campus and campus map for directions. A printable campus map is also available.
SPECIAL ACCOMMODATIONS
Individuals needing reasonable accommodations must contact us within 5 business days of the event at UNIQUEPrograms@SacStateUNIQUE.com or (916) 278-3928.