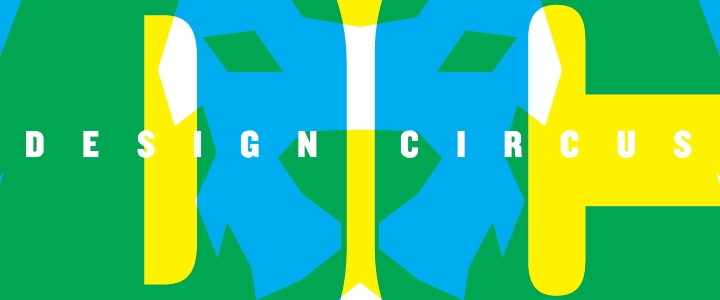 Design Circus
A remarkable display of visual concoctions from Sac State's Graphic Design Alumni
Exibition Dates: November 25, 2013 - December 19, 2013
Artist Statement
Design Circus is a compilation of "real world" projects created by the alumni of Sacramento State's Graphic Design Program post grad. Many of the students who have graduated from the program are out creating amazing award winning work that you may see on a day-to-day basis. Since graduating, alumni are working with a diverse list of clients from Java City to Stub Hub, Target, and even the SyFy channel. This show is just a small sampling of the high quality of work that has been generated by the program's alumni over the past decade. Many of our alumni have helped companies to define their identity and created messages that are memorable. We hope this show will inform, persuade, delight, amaze, and enlighten you as to what opportunities are out there for graphic designers.
About the Design Program
The study of graphic design has existed at Sacramento State in one form or another for decades. The foundation of the current Graphic Design program coalesced around the teaching and direction of Professor Gwen Amos and continually grew in popularity and quality. The Graphic Design Program joined in the formation of the Department of Design, a unique configuration within the CSU system, which in its creation acknowledges the interdisciplinary nature of design and its role in creating experiences in both two and three-dimensional spaces.
The Graphic Design faculty now total five, and with that growth, offer a diversity and depth of knowledge that has allowed the foundation established by Professor Amos to expand and adapt to the continually changing landscape that is the design profession. Starting in 2004 the Graphic Design Program was declared officially impacted which means that the demand for the major greatly outstripped the resources available. From that year on an annual portfolio review has been held every spring to select students for the coming fall semester. These students study the role of the designer as problem solver, visual communicator and facilitator of creative solutions. The cohorts that students work in become discrete groups of alumni that have moved through an evolving, rigorous and professional program of study to enter the discipline prepared to succeed as well as lead.
Image Gallery