Stomp Out Stigma with HOPE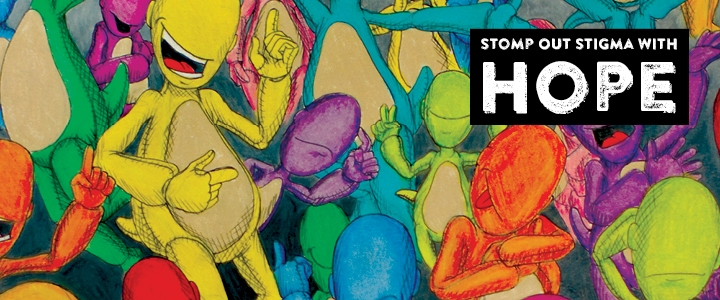 Stomp Out Stigma with HOPE
Art by Sac State's students who have used creativity to share experiences and difficulties they have faced.
Exhibit Lounge
Exibition Dates: October 6, 2014 - October 23, 2014
Artist Statement
The Student Health Advisory Committee (SHAC) has created a campaign called HOPE (Hold Onto Positive Emotions), which is designed to promote a stigma-free campus for all Sac State students by bringing an awareness to mental health. This art show includes some of the artwork that Sac State's students have created themselves. In addition, to these artworks we will be share anonymous stories about some of the students' personal experiences and how they were able to overcome these difficult moments in their lives, or how they are working to improve their struggles. Active Minds and SHAC has worked together to bring Post SecretU to this campus in order for students to share their personal experience anonymously that they would otherwise keep a secret. Please stop by the Lounge Area to see how students like you have overcome or are trying to overcome their personal experiences/struggles.
The art exhibition will be held in the lounge area on the 2nd floor of The University Union.