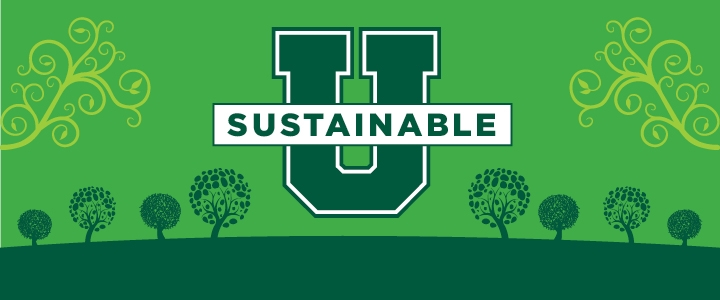 Sustainable U
Sac State Sustainability presents a journey into the cultural shift towards a greener campus.
Exhibit Lounge
Exibition Dates: April 20, 2015 - May 21, 2015
Artist Statement
California State University, Sacramento seeks leadership and excellence in sustainable practices throughout the campus. We will integrate innovative technologies that conserve resources with sensitivity for the surrounding eco-system, and encourage environmental stewardship in our daily lives.
Consistent with The CSU System and State of California conservation and environmental policies, we will pursue sustainability in the areas of Academics; Dining Services; Energy; Environmental Health & Safety; Landscape; Planning, New Construction, Renewal; Procurement; Recycle/Waste Management; Transportation; and Water Conservation.
Creating a cultural shift towards sustainability at Sac State demands involvement of students, faculty, and staff alike, with the purpose of integrating sustainability in everything we do. Everyone and every department play a vital role. Each person's achievements, large and small, constitute the strides Sac State is taking towards greater sustainable awareness.
The idea of 'Sustainable U' is our depiction of the choices individuals are making to ensure sustainability is the responsibility of all. The students, faculty, and staff of Sacramento State have pledged to make our University the most green it can be and want to share that U too can make a difference!
Image Gallery