Text, Language, and Numerals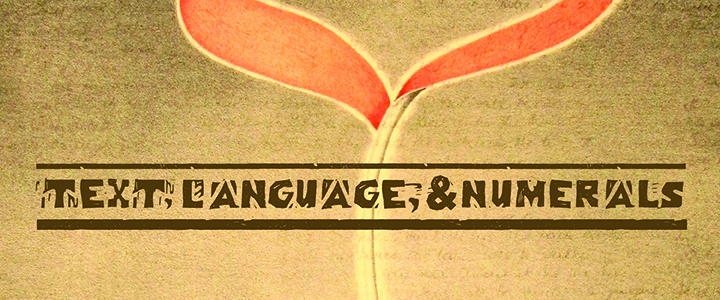 Text, Language, and Numerals
A Sampling of Work from The California Society of Printmakers
Exibition Dates: September 3, 2013 - September 26, 2013
Artist Statement
This exhibition focused on the narrative and the way printmaking artists use text, language, and numerals to communicate with an audience.
The California Society of Printmakers (CSP) is a non-profit arts organization which promotes the practice and appreciation of fine art printmaking, and is a focus of activity for print artists, helping to maintain the integrity and identity of the art of printmaking. It provides a home for artists interested in preserving traditional printmaking techniques as well as for artists interested in exploring new directions in printmaking. The CSP has a membership of approximately 300, and always welcomes new members.
The CSP provides support and opportunity for its members by sponsoring exhibitions of prints on a local, national and international level, by arranging educational activities for members, and by the online publication of a members' newsletter, The California Printmaker: the News Brief. Although the majority of the members live and work in California, membership extends throughout the world.
The CSP serves the public by producing public exhibitions of the printmaking arts, by providing educational programs about prints and printmaking, and by publishing a professional journal, The California Printmaker: The Journal of the California Society of Printmakers. The CSP also provides information to the public about printmaking resources on their website.