An Evening of Spoken Word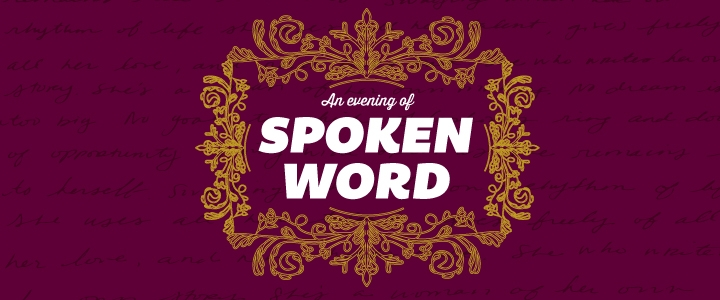 An Evening of Spoken Word
Date: March 10, 2016
Show Information
Featuring Gabriella Garcia Medina & Katie Wirsing
EVENT TIME
7:30 pm
EVENT LOCATION
The University Union Ballroom
ADMISSION
Free!!!
DESCRIPTION
Sacramento State's The University Union UNIQUE Programs is pleased to announce an evening of spoken word featuring Gabriela Garcia Medina and Katie Wirsing of the National Slam Poetry movement on Thursday, March 10, 2016 at 7:30 pm in The University Union Ballroom. This event is free for Sacramento State students and the general public.
Gabriela Garcia Medina is a filmmaker, an actress, and a writer. She has enjoyed a career as a successful writer, spoken word poet, and performer since 2006. She has been writing professionally since 2005, and has performed at universities, and colleges across the United States for over a decade. Her one-woman show was the biggest selling act in the National College market (2007-2011).
Katie Wirsing has never been big on small talk. Or backward thinking. Firmly believing the mouth is a speaker box to whatever makes your heart sing most, she has opera lungs and a getaway car for anyone willing to pick up and move forward. Never afraid of the difficult truths, Katie has toured her way to stages around the world, speaking on issues from gender, love, sexuality, and spirituality to jello wrestling and her ever-hilarious Grandmother.
This event is hosted in support of Sacramento State's Women's HerStory Month.
More info on the performers- Gabriela Garcia Medina and Katie Wirsing.
All ages permitted. No alcohol sold or permitted at venue.
SPONSORED BY
UNIQUE Programs and The University Union, in support of Women's HerStory Month.
PARKING INFORMATION
Free parking after 6:30 pm on the 6th floor of Parking Structure III.
ADDITIONAL LINKS
Facebook Event Invitation
Campus Calendar
SPECIAL ACCOMMODATIONS
Individuals needing reasonable accommodations must contact us within 5 business days of the event at UNIQUEPrograms@SacStateUNIQUE.com or (916) 278-3928.
Image Gallery