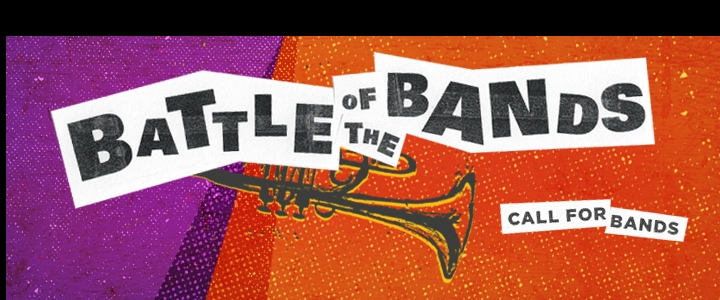 Battle of the Bands
Date: December 3, 2015
Show Information
Competition showcasing 10 local bands
EVENT TIME
7 pm
EVENT LOCATION
The University Union Ballroom
ADMISSION
Free!!!
DESCRIPTION
Sacramento State's University Union UNIQUE Programs and KSSU.com are pleased to announce Battle of the Bands on Thursday, December 3, 2015 7 p.m. at The University Union Ballroom. This event is free to attend and is open to the general public.
The competing bands are:
21B
Average League
Good Neighbor Kids
The Liabilities
Lights and Sirens
The Magic Bullets
Public Avenue
Punch-out!!
Surviving the Era
URD-OM
Each band will perform three songs, one of which will be a cover. Each band will have a total of 12 minutes to perform their entire set.
Judging criteria will be based on preparedness, originality, audience interaction, quality, presentation and crowd response.
First place prize is a $500 gift certificate to Guitar Center and a show as part of UNIQUE's Wednesday Nooner series. Other prizes to be announced.
SPONSORED BY
UNIQUE Programs and The University Union
PARKING INFORMATION
Free parking after 6:30 pm on the 6th floor of Parking Structure III.
ADDITIONAL LINKS
Facebook Event Invitation
Campus Calendar
SPECIAL ACCOMMODATIONS
Individuals needing reasonable accommodations must contact us within 5 business days of the event at UNIQUEPrograms@SacStateUNIQUE.com or (916) 278-3928.
Image Gallery