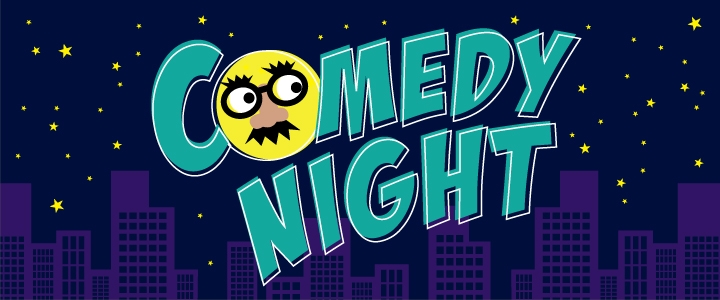 E. Clark & Friends
Date: February 8, 2017
Show Information
Short Description in header caption

EVENT TIME
7:30 pm
EVENT LOCATION
The University Union Ballroom
ADMISSION
Free!!!
DESCRIPTION
Sacramento State's UNIQUE Programs is pleased to announce a stand up comedy show featuring E. Clark, G King and DC Ervin. This event will take place on February 9, 2017 at 7:30 PM in The University Union Ballroom. This event is free for students and the general public.
Erik Clark grew up in Oakland, and continued his education at UC Davis where he earned his degree in Sociology. After being laid off from corporate positions, Erik found that he wanted to pursue a career in comedy. He began to do standup comedy as a form of relief until he became the winner of the Sacramento Black Comedy Competition. Since his rise to fame in comedy, Erik has continued to tour around California. His talents led him to be able to perform for a myriad of audiences including troops who were soon to be deployed. In addition to touring around the world, Erik has been in several movies and television shows such as Off The Chain, The Difference, and Funny is Funny. He is a member of Kappa Alpha Psi Fraternity, which allowed him to be the founder of Kappa Komedy Tour, and Comedy for the Soul. He's even worked with legends such as Dave Chapelle, Dana Carvey, and DL Hugley.
Opening for E. Clark are Bay Area natives G King and DC Ervin.
All ages permitted but content may not be suitable for all ages. No alcohol sold or permitted at venue. Open to the general public.
PERFORMER LINKS
E. Clark Facebook
SPONSORED BY
UNIQUE Programs
The University Union
PARKING INFORMATION
Free parking after 6:30 pm on the 6th floor of Parking Structure III.
ADDITIONAL LINKS
Facebook Event Invitation
Campus Calendar
SPECIAL ACCOMMODATIONS
Individuals needing reasonable accommodations must contact us within 5 business days of the event at UNIQUEPrograms@SacStateUNIQUE.com or (916) 278-3928.
Image Gallery