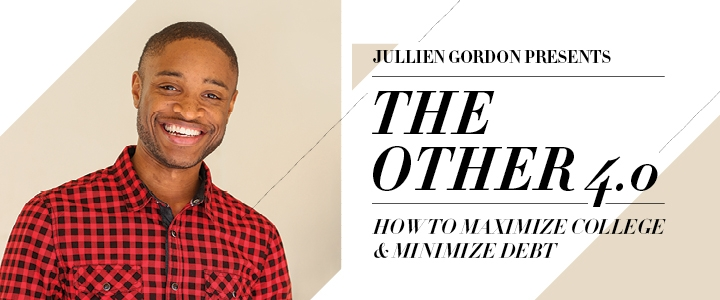 Jullien Gordon
Date: November 3, 2016
Show Information
The Other 4.0, How to Maximize College & Minimize Debt
EVENT TIME
12 pm
EVENT LOCATION
The University Union Ballroom
ADMISSION
Free!!!
DESCRIPTION
Sacramento State is honored to announce a lecture from Bay Area native, Jullien Gordon, an award winning motivational speaker, author, and entrepreneur. The lecture will take place on Thursday, November 3rd, 2016 at 12:00 PM at Sacramento State's University Union Ballroom. This event is free for students and the general public.
Jullien Gordon found his calling to motivate others while he was an undergraduate student at UCLA. In 2003, he not only received a bachelor's degree, but he was able to do so in three years. Just four years after receiving his bachelor's degree, he received two master's degrees from Stanford University. His own personal experiences with academic excellence led him to create his own business, New Higher. This business focuses on retention rates, and employee motivation/engagement.
With more than 10 bestselling novels centered around motivation and upliftment, Gordon has made himself one of the most respectable figures of our time. He's endorsed by a handful of Fortune 500 companies, and his lectures and novels have been featured on CNN, MSBC, and Forbes.
This event is in support of the First Year Experience program. Sponsored with AAC&U Project Launch Grant, College Assistance Migrant Program, DHSI Project Inspire Grant, Dreamer Resource Center, Office of Undergraduate Studies, Student Academic Success & Educational Equity Programs, Serna Center, and FYE Peer Mentors
PERFORMER LINKS
Jullien Gordon Official Website
SPONSORED BY
AAC&U Project Launch Grant
College Assistance Migrant Program
DHSI Project Inspire Grant
Dreamer Resource Center
Office of Undergraduate Studies
Student Academic Success & Educational Equity Programs
Serna Center
First Year Experience Programs
UNIQUE Programs
The University Union
ADDITIONAL LINKS
Facebook Event Invitation
Campus Calendar
SPECIAL ACCOMMODATIONS
Individuals needing reasonable accommodations must contact us within 5 business days of the event at UNIQUEPrograms@SacStateUNIQUE.com or (916) 278-3928.
Image Gallery