One is Done Wednesday Nooner: Sacramento Taiko Dan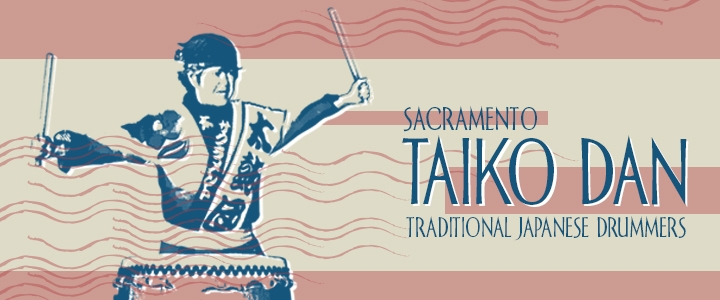 One is Done Wednesday Nooner: Sacramento Taiko Dan
Date: May 3, 2017
Show Information
Traditional Japanese Drumming
EVENT TIME
12 pm
EVENT LOCATION
The University Union Redwood Room
ADMISSION
Free!!!
DESCRIPTION
Sacramento State's University Union UNIQUE Programs and FYE Peer Mentors are pleased to announce a Nooner performance featuring Sacramento Taiko Dan, a Japanese drumming ensemble in Sacramento. The performance will take place on Wednesday, May 3, 2017 at 12:00 PM in The University Union Redwood Room. This event is free for students and the general public.
Sacramento Taiko Dan is one of the premiere drumming ensembles in the greater Sacramento region. The group as a whole is comprised of local drummers and an international touring team. The group seeks to promote cultural awareness and diversity, continue the traditional style of drumming while developing new forms,educate students from diverse backgrounds, and provide top level performances. The combination of renowned drummers and outstanding drums enables them to provide audiences with world-class entertainment. Sacramento Taiko Dan tours nationally and internationally, with annual appearances at the California State Fair, San Francisco Cherry Blossom Festival, and many other locations.
This special Nooner is in support of Sacramento State's First Year Experience Peer Mentors' One is Done effort, celebrating the end of the year for First Year students.
For more information, please visit www.SacStateUNIQUE.com or call the University Union Info Desk at (916) 278-6997.
All ages permitted. No alcohol sold or permitted at venue. Open to the general public.
PERFORMER LINKS
Sacramento Taiko Dan Official Page
SPONSORED BY
UNIQUE Programs
The University Union
FYE Peer Mentors
Round Table Pizza at the Union

ADDITIONAL LINKS
Facebook Event Invitation
Campus Calendar
SPECIAL ACCOMMODATIONS
Individuals needing reasonable accommodations must contact us within 5 business days of the event at UNIQUEPrograms@SacStateUNIQUE.com or (916) 278-3928.
Image Gallery