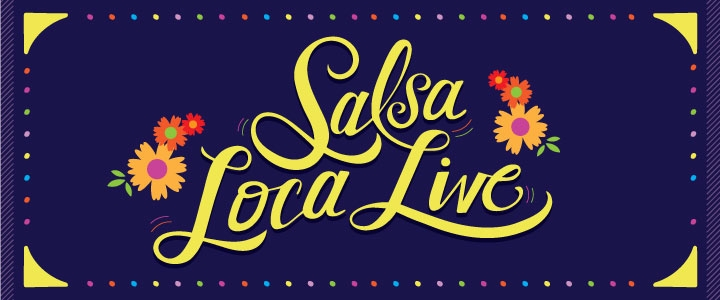 Salsa Loca Live
Date: April 13, 2017
Show Information
Salsa dance lessons and concert
EVENT TIME
6 pm
EVENT LOCATION
The University Union Ballroom
ADMISSION
Free!!!
DESCRIPTION
Sacramento State's The University Union UNIQUE Programs and Salsa Loca are pleased to announce Salsa Loca Live on Thursday, April 13, 2017, starting at 6 pm in The University Union Ballroom. This event is free for Sacramento State students and the general public.
The Salsa Loca Club is a student-run organization at Sacramento State that provides Latin dance lessons for the Sacramento community members. They offer lessons in Salsa, Bachata, Merengue, Kizomba and Reuda de Casino. They will kick off the event with free, easy to follow Salsa dancing lessons.
Immediately following the lessons will be a performance by Pacific Mambo Orchestra (PMO), a Latin Big Band that plays Salsa, Mambo, Latin, Jazz and Cha Cha's. They have taken the San Francisco Bay Area and beyond by storm since its inception in 2010. PMO is currently the only Latin Big Band fully active on the West Coast. This band won the Best Latin Tropical Album award during the 56th annual Grammy Awards in January 2014.
Timeline for the event will be as follows:
6 pm Doors open
6:15 pm Salsa instruction by Salsa Loca
7:30 pm Pacific Mambo Orchestra, set 1
8:30 pm Special dance performances
9 pm Pacific Mambo Orchestra, set 2
For more information, please visit www.SacStateUNIQUE.com or call the University Union Info Desk at (916) 278-6997.
All ages permitted. No alcohol sold or permitted at venue. Open to the general public.
PERFORMER LINKS
Pacific Mambo Orchestra Official Website
SPONSORED BY
UNIQUE Programs
The University Union
Salsa Loca
Associated Students, Inc.
PARKING INFORMATION
Free parking after 5 pm on the 6th floor of Parking Structure III.
ADDITIONAL LINKS
Facebook Event Invitation
Campus Calendar
SPECIAL ACCOMMODATIONS
Individuals needing reasonable accommodations must contact us within 5 business days of the event at UNIQUEPrograms@SacStateUNIQUE.com or (916) 278-3928.
Image Gallery