San Francisco International Stand- Up Comedy Competition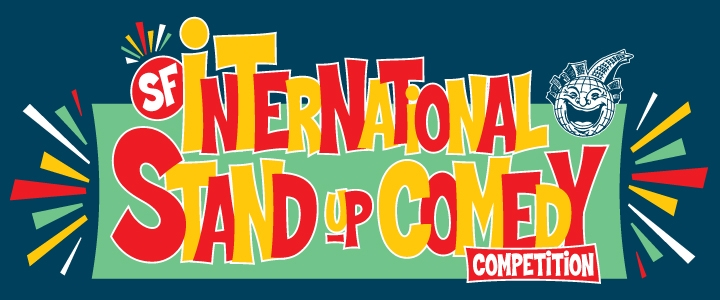 San Francisco International Stand- Up Comedy Competition
Date: September 22, 2016
Show Information
10 Professional Comedians Competing in the Semi-Final Rounds
EVENT TIME
7:30 pm
EVENT LOCATION
The University Union Ballroom
ADMISSION
Free!!!
DESCRIPTION
Sacramento State's The University Union UNIQUE Programs is pleased to announce the semi-final rounds of the 41st annual San Francisco International Stand Up Comedy Competition, on Thursday, September 22, 2016 at 7:30 pm. The show will be held at Sacramento State's The University Union Ballroom. This event is free for students and the general public.
The prestigious San Francisco Comedy Competition is an annual, multi-week, judged, stand-up comedy contest. Over thirty comedians, out of hundreds who apply, perform in shows held in comedy clubs, bars, restaurants, casinos, and theatres in San Francisco and around the Bay Area. Past winners and finalists include: Robin Williams, Dane Cook, Dana Carvey, Sinbad, Ellen DeGeneres, Patton Oswalt, Lous C.K, and Carlos Alazraqui.
Contestants perform 3 to 7 minute long sets in one of two preliminary weeks, consisting of six shows in six venues over six nights. The top five from each preliminary week will meet in the semi-finals week, which requires them to perform 8 to 12 minute long sets for another six shows. The top five from the semi-finals move onto the finals. In the finals, they will perform 12 to 15 long sets in five more shows, and a winner is crowned.
The semi-final rounds with 10 of the competition comedians will be coming to Sacramento State for a comedy show.
This event is in support of Hornet Weeks of Welcome.
All ages permitted. No alcohol sold or permitted at venue.
PERFORMER LINKS
San Francisco Comedy Competition Official Website
SPONSORED BY
UNIQUE Programs and The University Union
PARKING INFORMATION
Free parking after 6:30 pm on the 6th floor of Parking Structure III.
ADDITIONAL LINKS
Facebook Event Invitation
Campus Calendar
SPECIAL ACCOMMODATIONS
Individuals needing reasonable accommodations must contact us within 5 business days of the event at UNIQUEPrograms@SacStateUNIQUE.com or (916) 278-3928.
Image Gallery