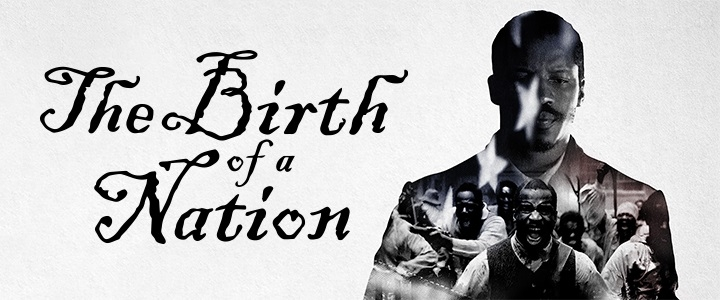 The Birth of a Nation
Date: February 23, 2017
Show Information
Special film screening
EVENT TIME
7:30 pm
EVENT LOCATION
The University Union Ballroom
ADMISSION
Free!!!
DESCRIPTION
Sacramento State's University Union UNIQUE Programs is pleased to announce a special movie screening of Birth of A Nation on February 23, 2017 at 7:30 pm. The screening will be held in The University Union Ballroom, and is free for students and the general public. This event is in support of Black History Month.
The film follows Nat Turner, an enslaved Baptist preacher who lives on a Virginia plantation owned by Samuel Turner, a wealthy Virginia aristocrat who believed in educating his slaves. Nat learned to read and write, and also became a skilled carpenter. Unfortunately, when he was still a child, Nat's mother was brutally raped by an Irish overseer while the master was away. This traumatic experience gives Nat both a burning hatred of white people and a secret revulsion from women's bodies and the sexual act.
Samuel Turner has vaguely promised Nat his freedom, but through a series of misunderstandings Nat is sold instead to an impoverished preacher named Reverend Eppes. Eppes is a filthy, drooling homosexual who is obsessed with young boys, and he is determined to make Nat "pleasure" him at the earliest opportunity. Though Nat is not especially interested in young women at this point, he finds Eppes physically distasteful and shies away from physical contact.
With rumors of insurrection in the air, a cleric convinces Samuel that Nat should sermonize to other slaves, thereby quelling any notions of an uprising. As Nate witnesses the horrific treatment of his fellow man, he realizes that he can no longer just stand by and preach. On Aug. 21, 1831, Turner's quest for justice and freedom leads to a violent and historic rebellion in Southampton County.
The film is rated R for disturbing violent conent and some brief nudity. Run time is approximately 120 minutes.
All ages permitted. No alcohol sold or permitted at venue. Open to the general public.
FILM LINKS
The Birth of a Nation Official Site
SPONSORED BY
UNIQUE Programs
The University Union
Associated Students, Inc.
in support of Black History Month

ADDITIONAL LINKS
Facebook Event Invitation
Campus Calendar
SPECIAL ACCOMMODATIONS
Individuals needing reasonable accommodations must contact us within 5 business days of the event at UNIQUEPrograms@SacStateUNIQUE.com or (916) 278-3928.
Image Gallery