Wednesday Nooner: Jackie Gage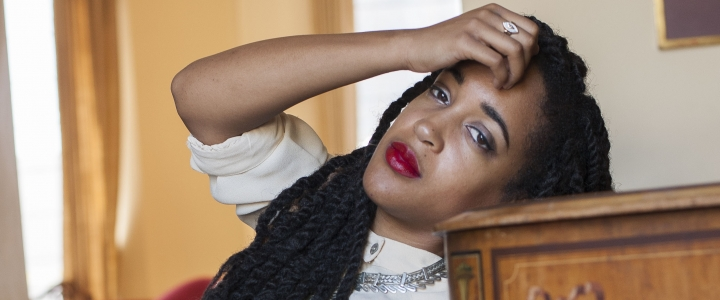 Wednesday Nooner: Jackie Gage
Date: December 2, 2015
Show Information
Jazz Soul Concert
EVENT TIME
12 pm
EVENT LOCATION
The University Union Redwood Room
ADMISSION
Free!!!
DESCRIPTION
Jackie Gage; a velvet voice, rich as smooth wine. With a 2016 debut on the way that speaks to the modern day siren, she beautifully touches jazz and soul moods in her original music. It's chilling yet curious, with stories of love and loss woven into her musical tapestry. Hear this California native before she heads back out to her East Coast home. She'll be sharing selections from 2016 release "Siren Songs". To take her music home with you, visit her site jackiegage.org.
All ages permitted. No alcohol sold or permitted at venue.
SPONSORED BY
UNIQUE Programs and The University Union
ADDITIONAL LINKS
Facebook Event Invitation
Campus Calendar
SPECIAL ACCOMMODATIONS
Individuals needing reasonable accommodations must contact us within 5 business days of the event at UNIQUEPrograms@SacStateUNIQUE.com or (916) 278-3928.
Image Gallery