Wednesday Nooner: Jahny Wallz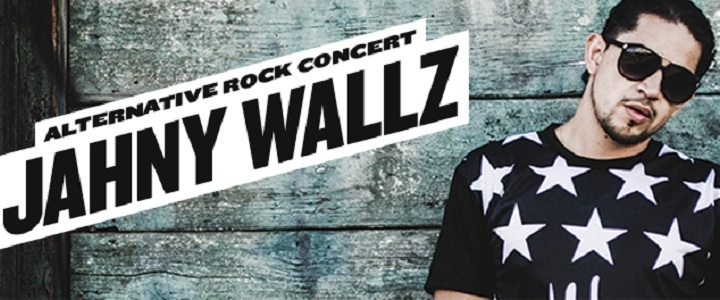 Wednesday Nooner: Jahny Wallz
Date: April 1, 2015
Show Information
Dub rock soul concert
EVENT TIME
12 pm
EVENT LOCATION
The University Union Serna Plaza
ADMISSION
Free!!!
DESCRIPTION
Sacramento State's University Union UNIQUE Programs is pleased to announce a Wednesday Nooner concert featuring Jahny Wallz. The concert will be hosted at the University Union Serna Plaza on Wednesday, April 1, 2015 at 12 pm. This event is free for students and the general public.
Jahny Wallz is a Los Angeles-based singer, songwriter and producer. He believes music is the universal language and he wants to take his art to the international stage. His mission is to make social change through the art of music while making his own stamp in today and tomorrow's music industry while collaborating with innovative artist and producers.
Wallz is now preparing to release his official EP entitled "Life Lessons Vol. 2" in March 2015.
Over the past several years, Jahny Wallz has held a myriad of other positions in the entertainment arena as well as successfully heading his own music production company, Jahny Wallz Productions. He has worked production for Telemundo, Backline Tech for Garibay Bros Sound, as a percussionist for Graciela Beltran, Online Marketing for M Entertainment, and as a talent scout / producer at Pig Sound Studios.
All ages permitted. No alcohol sold or permitted at venue.
SPONSORED BY
UNIQUE Programs and The University Union
ADDITIONAL LINKS
Facebook Event Invitation
Campus Calendar
SPECIAL ACCOMMODATIONS
Individuals needing reasonable accommodations must contact us within 5 business days of the event at UNIQUEPrograms@SacStateUNIQUE.com or (916) 278-3928.
Image Gallery