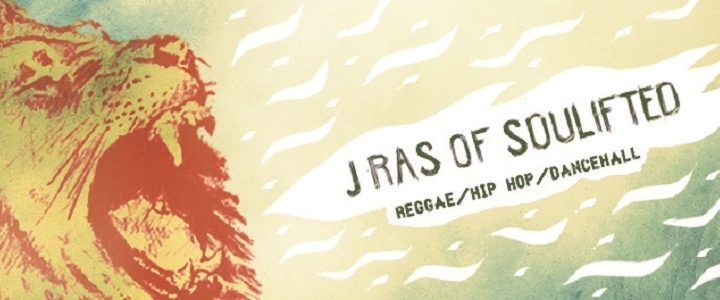 Wednesday Nooner: JRas
Date: October 14, 2015
Show Information
Reggae/ Hip Hop Concert
EVENT TIME
12 pm
EVENT LOCATION
The University Union Serna Plaza
ADMISSION
Free!!!
DESCRIPTION
Sacramento State's University Union UNIQUE Programs is pleased to a Wednesday Nooner concert featuring J Ras. The concert will be at the University Union Serna Plaza on Wednesday, October 14, 2015 at 11:45 am. This event is free for students and the general public.
Coming from the hills of Northern California, J Ras has been turning heads and opening minds across the nation with his uplifting music and high energy stage show. Seamlessly blending modern roots reggae with hip hop and dancehall, J Ras is set bring his music mix to the stage. With multiple nationwide tours under his belt and collaborations with world renowned artists like Scarub for Living Legends and international reggae artist Prezident brown, J Ras is ready to take the world by storm with the support of his fans, new album, and upcoming tours. His most recent album, "Find My Way," has been available to purchase since November of last year. After the official release, the album started building some major hype online, making it all the way to No. 1 spot of the "100 best selling reggae songs" chart on iTunes on Nov. 12, 2015.
"J Ras' recent success comes as no surprise, as he spent the entire Summer 2014 performing on Warped Tour, grinding hard and self-promoting every single day all across the country. J Ras is living proof of the old hard work pays off saying," said by Jonathan Carabba of Submerge Magazine.
J Ras and his band SouLifted have exploded onto the Northern California music scene in 2010 and they are making a big impact throughout Sacramento and the Bay Area with their highly uplifting original music.
All ages permitted. No alcohol sold or permitted at venue.
SPONSORED BY
UNIQUE Programs and The University Union
ADDITIONAL LINKS
Facebook Event Invitation
Campus Calendar
SPECIAL ACCOMMODATIONS
Individuals needing reasonable accommodations must contact us within 5 business days of the event at UNIQUEPrograms@SacStateUNIQUE.com or (916) 278-3928.
Image Gallery